ACCESS OUR SCHEDULE
& WEB-ONLY SPECIAL
Secure your spot and get started today with our EXCLUSIVE offer!
By opting into the web form above you are providing consent for Ucelo Martial Arts to send you periodic text messages. Standard rates may apply. You can reply HELP at anytime or learn more. You may opt-out anytime by replying STOP.
My 10 year old son kept getting in trouble at school. Over and over, the disciplinary actions became tougher and tougher. It wasn't working. Deciding I didn't like the direction of my son's behavior, I knew he needed direction. He needed to better understand the concepts of courtesy, self-control, and respect. He also had too much energy, and too much free time. He needed an activity, and needed to learn lessons you just can't find in normal sports. He needed someone who would be tough on him, who would wear him out. I decided to enroll him in martial arts. I wasn't expecting my son to love it as much as he does. He took to martial arts like it was something he'd been missing his entire life. And I wasn't prepared for the results. His behavior has drastically improved at home, at school or anywhere he goes. i feel that this wouldn't have been possible without the help of Master Abel and Sarah Ucelo. These people aren't just trying to teach kids how to kick butt, they're helping to mold future leaders. They're influencing kids to better themselves, their surroundings and everyone around them. To better their communities. Their school has a comfortable, local feel. There are no bullies, this isn't Cobra Kai. They're here to make a difference, and from what I've seen, they've already succeeded. I found Ucelo Martial Arts by chance. Pulling up a quick search, I chose the nearest school. I wasn't expecting to find the best. 10 Gold Stars for UMA.
Beryl Barnes
Our 5 year old kiddo has been training at ucelo for about two months, and...wow. I love this studio and more importantly the community they create. First off, the kids go through legit work outs...no joke...the fitness element is real. But more importantly Master Abel is so impressive with the kids. He is structured, appropriately assertive, tender, light hearted, and emphasizes the values and decorum that is missing in so much of modern life. He cultivates leadership among his students in a way that provides extremely constructive role modeling for everyone observing. We love how the people behave in and around this business and are hopeful that these experiences will positively influence our little one and help her become her best self. If you are considering ucelo martial arts just go watch one class...you will see it too 💙
Emily Chang
We love Ucelo Martial Arts! We enrolled our daughter when she turned 5 in hopes of improving some behavioral issues we were struggling with. Her behavior improved drastically!!!! and we couldn't be prouder of her. Master Abel and Sarahi have left a lasting impression on our daughter, she loves and admires them, and I couldn't be more grateful for them.
Alicia Haynes
This school is amazing with amazing people. At UMA you are accepted as family. Your children are in wonderful hands. They do not disappoint.
Angel Hannon
This is hands down the best karate school. My daughter has gained so much from practicing martial arts with Master Abel and Miss Sarah. They are both amazingly encouraging and they genuinely care about their students. UMA really is a big family. It's a great place with wonderful people!
Reina Sanchez
Great family oriented environment. Positive attitude from instructors and coaches. Kids enjoy coming to their class and always looking forward to it.
I enjoy their adult Karate and Kickboxing classes as it keeps me active. They even offer Jujitsu beginner classes for those looking into that field.
Richard Chavez
Best martial arts school in Glendale. Both Sarahi and Master Abel treat everyone as family. My kids love going to class and strive to do their best both at home and martial arts class.
Areli Chavez
My son absolutely loves it here and he looks forward to going to class . The energy and atmosphere is very warm and welcoming , you can feel it as soon as you walk in . I've seen such positive changes in my son and it's only been about a month . My husband and I truly feel that this was definitely one of our better decisions , I highly recommend this place . I personally love the teachings of respect and teamwork , and the inclusiveness .
Sarah Spallino
I'm very impressed with the Ucelo's family leadership and professionalism. Both of my daughters attend class for almost 1 year, my husband and I are extremely pleased and happy to be a part of the UMA Team! We love the family oriented environment.
Alma Vazquez
I highly recommend Ucelo Martial Arts! The culture they have created, how much fun the kids have and how the families are involved, make this the best Martial arts school in the Valley!
Jeffery Chad Williams
My son started last month at 6 years old and right away he was learning and challenging himself to continuously do better and better. He LOVES UMA. He is bummed on our off days he wants to do karate every day! His focus, strength, and respect has improved tremendously even in this short about of time. Master Ucelo does a wonderful job explaining the respect is to be carried into home as well as in class. My son use to have difficulties listening and obeying the first time and we honestly do not struggle with that anymore. The instructors are wonderful and patient. I would recommend Ucelo MA to everyone.
Alicia Teramano
Great crowd of people and very motivating. 10/10 they're awesome!
Taylor Chapman
You have totally changed my great granddaughters life. Thank you UMA.
Joan Delgado
I'm so happy we found UMA my oldest son who is 5 yrs old (started at 4) was having a super hard time focusing and behaving well in school and now thanks to a wonderful supportive team at UMA he is reading and right on track for kindergarten in the fall! I myself have recently joined kickboxing and I feel like they are so supportive and patient with me, I feel so much better about myself and have so much more energy! My youngest son will be joining the karate team in May when he turns four and we are so excited! Thank you team UMA!!!!!
Gaby Murdock
Love it!! My partner in crime and I really enjoy the family atmosphere. The instructors are very thorough and encouraging. We would recommend UMA to anybody wanting to learn martial arts.
Sonia Hernandez
My daughter loves Ucelo Martial Arts. Her confidence, focus and physical strength have greatly increased. Not only does she learn martial art skills, Master Abel teaches respect, integrity and responsibility. If your child can only do one activity, chose this. You will not be disappointed.
Wanda Roberts Estrada
Love this school. Everyone is very nice, patient, and excellent at teaching the moves and understand the meaning of it. Everyone is treated equal. Feels like we are all a big family. I would definitely recommend this school. 5 Stars for sure.
Krystal Stark
I would recommend this Dojo in Glendale in a heart beat! I believe martial arts is what continues to keep our family strong, healthy and humble. This is a great school and trust me when I say that Ucelo is a legitimate dojo and they're passionate about teaching their students. My daughter is very blessed to be part of such a great team and school! Also they have a great Kickboxing program for myself and I walk out each time feeling confident, accomplished and super sweaty!
Marie Villa
The best karate school there is! Everyone is so friendly and master Abel is the best! Bring you kids here you won't regret it!!
La mejor escuela con el mejor instructor Abel! Todos son amables y sin fácil de enseñar! Traigan a sus hijos aquí es la mejor escuela!
Elena Urbieta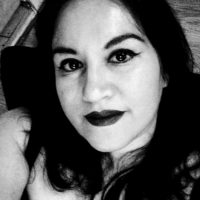 This place is great, both of my kids love coming every week, they have learned discipline, confidence, and the meaning of community. Master Abel has been a positive figure in their lives, we plan on being a part of UMA family for a long time.
Soni Candia
Great place, really like the family environment, they really want to help kids feel better about themselves and become more confident, also the adults, love their kickboxing class it really motivates you to be fit and get better every time. I really recommend this place!
Bertha Pinon
The best karate instructors in town! My daughter has been at UMA for almost 5 years and my son recently joined, both my kids enjoy the class very much! UMA has helped both kids learn about self defense, self confidence and respect. The instructors are experienced and patient with the kids, always pushing them to do better and be the best they can be. UMA has become family to us, we could not be more thankful for finding such wonderful karate school for our children!
Denisse Luna
My daughter Autumn and I absolutely love UCELO Martial Arts! Autumn has so much admiration towards Sarahi and Master Abel. The genuine care the instructors have with each and every one of their students- as a parent I could not ask for more. I have noticed Autumn's attitude, behavior and autonomy improve in just the 6 months we have been there. I can't wait to see where Martial Arts takes Autumn not only on the mat but in life. We are grateful for you both and thank you for all you do!
Andreah Gomez
Amazing family, amazing school! From the Grand master to all his kids, we love Ucelo Martial Arts!!!! True passion for what they do, so glad we returned to Phoenix and my son decided to continue his journey with martial arts.
I would highly recommend this school. I have know this family for many years! They are amazing!!!! The kids learn the art of martial arts plus key characteristics to become better individuals.
Christina Nekho
Highly recommend this martial arts company to all ages! Some times martial arts classes can be intimidating but the UMA family are very welcoming, encourages individuals to never give up and have fun while striving to do their best. Being apart of the Little Tigers, my son enjoys his class and new friends as well as remembers each lesson his Master teaches; which we continue to implement at home. Some of the classes the parents participate with their children making it more interactive and memorable. So happy to have such a great martial arts company in the Glendale community. Awesome job Master Abel & Sarah!
Jamie Hernandez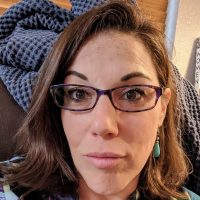 We have had our two girls (ages 5 & 8) at Ucelo Martial Arts since July of 2019. I have seen the girls grow immensely in confidence, strength, and discipline. This is a family run business and it is clear that they love what they do in how they treat the students. My entire family would recommend Ucelo Martial Arts to anyone!
Jessica Leasure
Absolutely, hands down, the best martial arts place in Phoenix! Master Abel and Sarahi are so welcoming and treat everyone like family! We couldn't be any happier with finding their facility and being apart of their family! Highly recommend!! You won't be disappointed!
Kristin Morgan
Our daughter enjoys everything she has learned from Master Abel and Sarahi. We appreciate the holistic approach that is provided to the students. They learn martial arts techniques as well as the importance of life lessons in loyalty, integrity, perseverance, courtesy, and self control. We truly feel we are among family!
Sylvia Acosta
DISCIPLINE & CONFIDENCE!
Build character and leadership qualities
Martial arts classes benefit growing children far beyond the dojo and in many real-world scenarios. Our structured classes are meant to help develop coordination, physical fitness, mental strength, as well as gain valuable social skills. Through positive reinforcement, we can bring out the best in your children to help them succeed in life.
VIEW OUR KID'S MARTIAL ARTS PROGRAM
GET FIT WHILE LEARNING MARTIAL ARTS
Improve flexibility, balance, and strenght
Learn self-defense, build confidence, and get in the best shape of your lives! Martial arts has tons of physical, mental and social benefits, suitable for anyone and everyone. Become part of something positive and learn new skills from trained martial arts professionals. It's easy to get started—Enroll in martial arts classes today!
View Our Adult Martial Arts Program
Our latest from Instagram
Request Information
ACCESS OUR SCHEDULE & SPECIAL WEB OFFER!
Get started today with our EXCLUSIVE offer!
Request more information today to find out how you or your child can start training!
Get Started Today